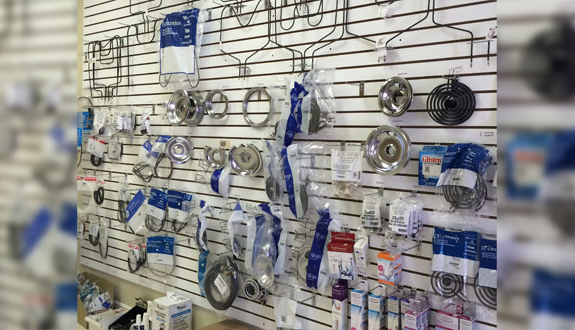 Refrigerator Sales & More
For more than four decades, Kane's Appliance has been providing outstanding refrigerator, dishwasher and washing machine repair in Vero Beach, FL and the surrounding areas. Our licensed and insured team is dedicated to making every microwave repair and other job a success through highly skilled workmanship and friendly service. Here's a closer look at what we can offer: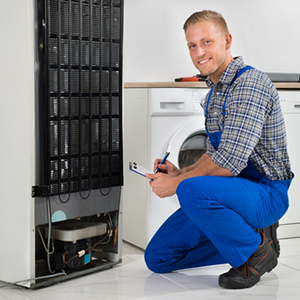 Household repairs: We offer in-home service and microwave and dishwasher repair and service for all of your household appliances, and are pleased to provide a 30-day labor warranty on all repair jobs to ensure you get the very best service and security when you trust us with a job. Whether you need washer and dryer, stovetop or refrigerator repair in Vero Beach, FL, we hope you'll trust Kane's Appliance every time!
Sales: As a Whirlpool authorized dealer, Kane's Appliance is proud to feature quality Whirlpool, Maytag, Amana and KitchenAid brand appliances in our showroom. We also honor manufacturer warranties for all Whirlpool washer, dryer, and refrigerator sales, making your choice to buy a new appliance from us an even better deal. Finally, if you're looking to turn your appliance repair into a DIY project we also sell parts for Whirlpool appliances.
Kane's Appliance strives to be our customers' go-to source for all of their appliance repair needs. That's why we're pleased to be able to offer services like washer and dryer repair services for the following everyday appliances:
Cooktops
Dryers
Microwaves
Stoves
Washing machines
Dishwashers
Freezers
Ranges
Trash compactors
Disposers
Ice machines
Refrigerators
Wall ovens
The team at Kane's Appliance looks forward to being your trusted source for dryer and dishwasher repairs and microwave and refrigerator sales in the Vero Beach, Gifford, Florida Ridge, and South Beach, FL areas. Contact us today at 772-567-0234 to schedule an appointment for repairs, learn more about our services or check our stock. We look forward to hearing from you!